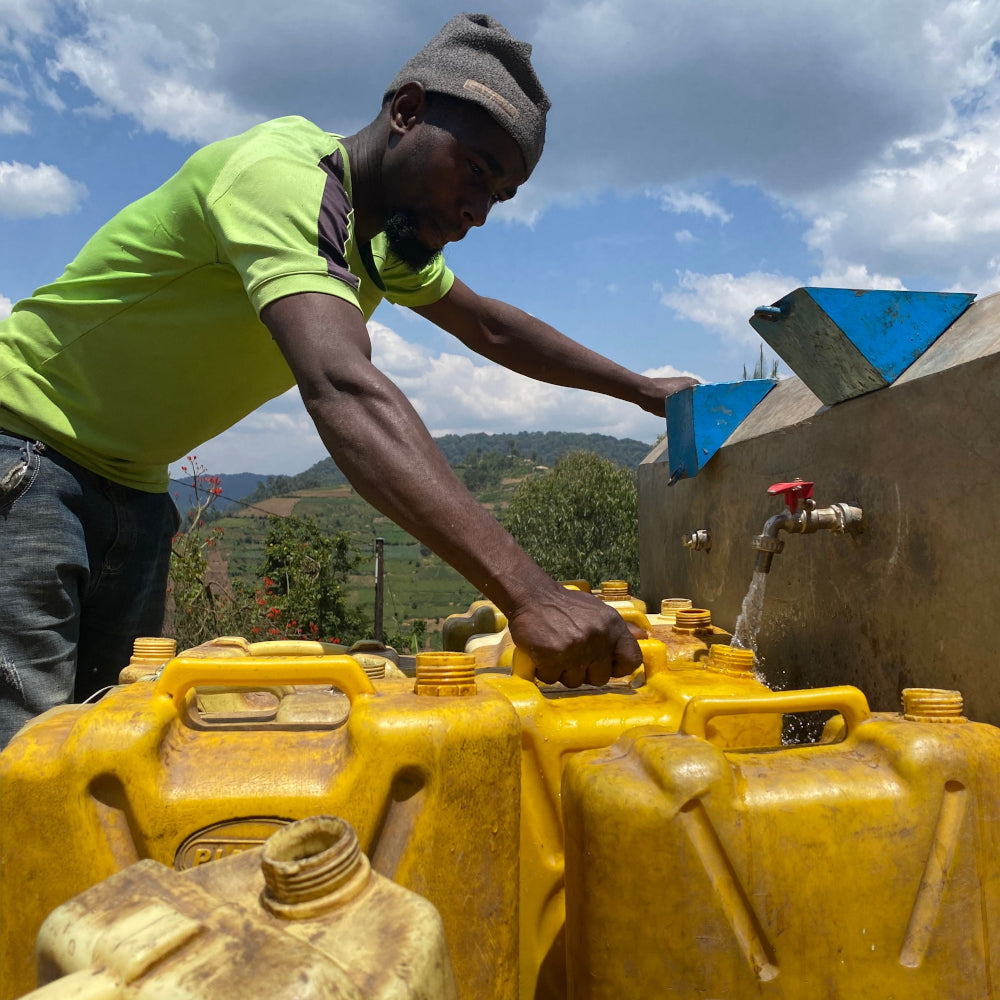 Our Impact
making impact
Our fundraising focuses on community-led conservation initiatives in the communities that surround the gorilla habitats.
There are just over 1000 mountain gorillas left
There are just over 1000 mountain gorillas left in the wild and they all reside in the mountainous forests of neighbouring Uganda, Rwanda and the Democratic Republic of Congo. The majestic great ape is the real treasure of this land, much more beautiful than the highly sought-after natural reserves of oil or gold, but also much more scarce. The exploitation of this resource-rich region threatens their existence.
Donations from sales of our products and fundraising from Adventures For A Cause all go to The Gorilla Organization to aid their ongoing community led conservation projects and also our own That Gorilla Brand led initiatives. All these initiatives enable the human inhabitants of these communities to provide for themselves without encroaching on gorilla habitats. As Jillian from The Gorilla Organization once told us: "If the people are taken care of, the gorillas are taken care of."
Since 2019, we have donated €220,000 to The Gorilla Organization from product sales and six Adventures For A Cause challenges.
Fundraising from product sales
We donate €2 for every garment and accessory we sell, while items sold from our unique collaboration with the artist James Goldcrown have an additional 10% donation on top. Each season we also host a different design with our Emerging Gorilla collection, of which we give 100% of all profits.
The Gorilla Organization has used these donations for projects such as supporting rainforest rangers, as well as initiatives that give communities the training, equipment and funding for organic farming methods so they can earn a sustainable income without having to rely on the natural resources found in the gorillas' forest home. Donations are also used to promote conservation education projects to spread the message of gorilla conservation to communities across Central and East Africa.
Fundraising from adventures
Seeing the good that could be done at a grassroots level via The Gorilla Organization, Leo and Casey were inspired to set their sights even higher. They wanted to personally do something over and above their donations from product sales and make a more significant and direct impact. With this in mind, six fundraising challenges were created to raise funds for clean water projects, and Adventures For A Cause was born. A lack of clean water within accessible reach for these communities leads to villagers trekking through gorilla habitats in search. This is one of the biggest catalysts for the deforestation of gorilla habitats, poaching and conflict. When waters run dry, the villagers can't get enough to drink, wash or feed crops and livestock, leading to economic decline.
This fundraising has helped fund the Bwindi Community Water Project, which installed seven water harvesting systems, one well and two springs. It has provided clean water to more than 7,250 people in seven local communities, including three primary schools, a health centre and the Bwindi gorilla sanctuary. In addition, 474 leaders have been trained to promote hygiene awareness in their own communities.